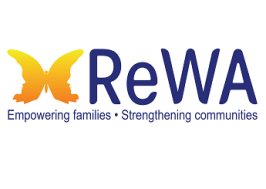 I frequently feature actual Seattle landmarks in my Grayce Walters series, partly because I love my home city and partly to create a sense of realism for readers who are familiar with this region. Part of the storyline for Marriage Under Fire, the September release in my contemporary romantic suspense series, was inspired by Seattle's local refugee and immigrant community.
One of my primary research resources for this was the
Refugee Women's Alliance
(ReWA), an organization that provides assistance and support to refugee and immigrant women and their families. ReWA has been active in Seattle's multicultural community for more than 30 years and their work is life changing. Here are some of their accomplishments and compelling facts:
Services are available in more than 60 languages/dialects
More than 30 percent of King County residents are foreign-born, based on the 2010 Census
ReWA helps refugees learn English, find housing and jobs, and gain U.S. citizenship
Services from ReWA also include domestic violence aid, youth & senior programs, and meals
Yet another reason I love being a romantic suspense author is being able to showcase incredible organizations such as this that make a difference in the community.