The Dog Days of Summer are finally coming to an end, at least according to the calendar. Here in Washington state we've been experiencing a unusual heat wave. This July was a record breaker, going down as the
hottest month in Seattle history
since 1890!
The Dog Days of Summer run from July 3 to August 11 and refer to the sultriest days of summer. Early observers in the Mediterranean region discovered this period coincided with the conjunction of Sirius (the dog star) and the sun. In honor of the Dog Days of Summer, I'm featuring some of my author friends and their canine sidekicks. There's also a little surprise squeezed in here. If you are still in need of summer reading, be sure to check out each author's recent release!
Callie Hutton
's four-legged friend Daisy.
The Highlander's Choice
is a Scottish Regency historical.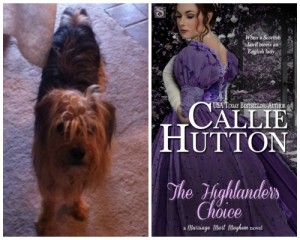 Gunny,
Chris Keniston
's pooch pal, is also an aspiring author. If you like contemporary romance with military heroes, check out
Aloha Texas
.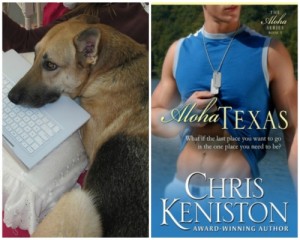 Ava Branson
's four-legged friend Cosmo is decidedly more feline than canine.
Fiery Seas
, a contemporary romance, makes a great beach read.
C.B. Williams
is bound and determined to fit her Golden Doodle Miki in one of those designer handbags.
Champion of Entean
is science fiction romance with a splash of fantasy.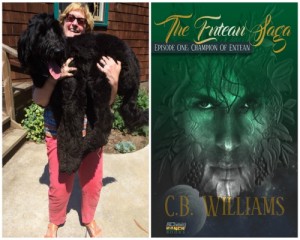 Sugar keeps
Teri Riggs
company while working on contemporary stories like her recent release,
Sunsets and New Beginnings
.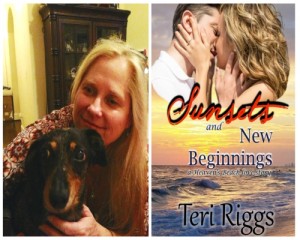 My two Golden Labs, Gus and Talley, provided inspiration for the canine characters in my contemporary romantic suspense books, such as
Men Under Fire
, from the Grayce Walters series.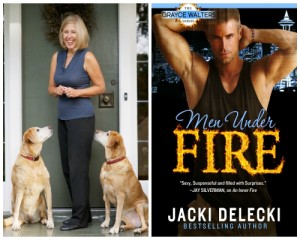 Who's keeping you company during these steamy Dog Days of Summer?